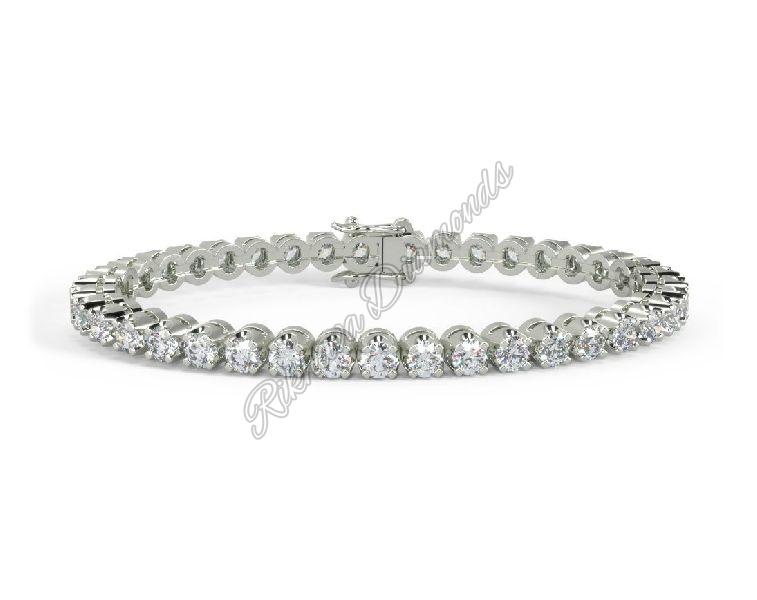 Women love jewellery. And, bracelets are the favorite of every modern woman who does not like to cover their outfit with a heavy set of jewellery.

Bracelets have the traditional cylindrical shape which remains encircled on the wrist to make the arm a gorgeous and complete look. From the prehistoric ages, it has achieved widespread popularity in the form of ornamentation. In terms of both culturally and historically bracelets were and are worn by both gendered people either on a single hand or both hands.

Can wearing bracelets indicate social status?

The answer is yes, it can!

May be people love to wear something cool as a bracelet on their wrists! It can be worn on any occasions. The design and material of the bracelet may also be able to give some positive vibes for the wearer, especially the diamond bracelets. The famous diamond bracelet exporters in Maharashtra often provide distinct pieces of jewelry which are efficient to maintain social status for their national and international clients.

In the ancient days, the diamond was a rare stone. But in 1870, with the discovery of huge diamond mine, financiers felt the urge to seize diamond business from achieving its saturation level. Various top diamond jewelry makers successfully found out an effective way to control the supply and demand chain for diamonds. And, the diamond market got established.

Most business uses the phrase – 'Diamonds are forever'. When the consumers count on this with an emotional point of view, the makers see it with a marketing mind.

Do diamonds make an investment?

To a certain extent, now it does.

Diamonds make an investment for men when they want to impress their women. Diamonds can make a deep connection with a woman's heart. It symbolizes love. Thus, buying a piece from the natural diamond bracelet suppliers can be the best way to propose your lady love. Remember, the size or amount of diamond used in the bracelet may be the determiner to count for your love or affection for the person!

Why diamonds are favorites of women?

Men often propose women with diamond jewelry. It makes a social status for both the genders. Men choose diamonds not only to impress their love of life but also to express his 'quantity' of love and to say what he can provide for her. And, women love diamonds not just because of its shine and glow but to show the society their newly found status.

So, finally, diamonds are not only a financial investment but an emotional asset also. People live to build their social status and that is what diamonds can do!

5 reasons why a diamond bracelet makes a perfect gift –
1. It makes the demonstration of thoughtfulness and respect
2. It is the last word for classiness
3. It is super eligible to compliment every dress
4. It makes a superb investment from both emotional and financial lookout
5. Finally, it symbolizes the insight of a woman
So, buy a diamond for your lady love as it can never go wrong with your emotions.