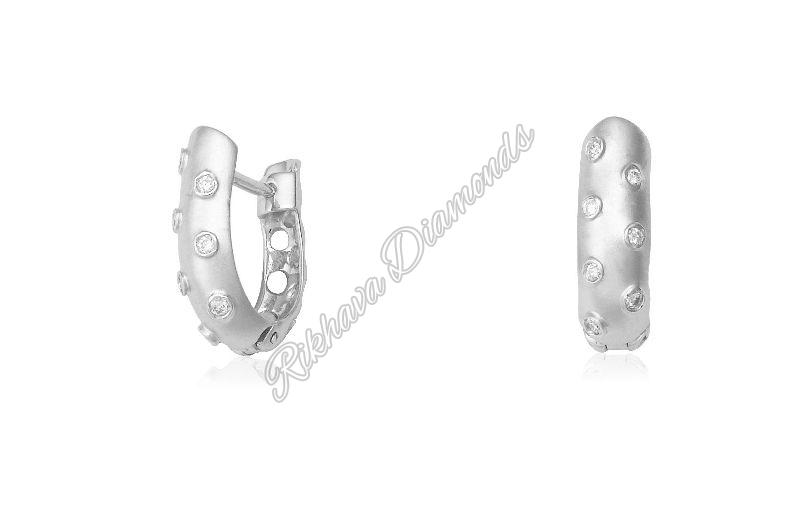 When it comes to grace and style nothing can beat diamond earrings. With their dazzling shine and alluring simplicity, this set of jewelry seems almost magical. One of the most beautiful pieces of jewelry you can own, diamond earrings are also very versatile. You can wear them anywhere, at any time, with an evening dress for a fancy dinner party.

But buying a beautiful pair of earrings is a little daunting task especially for those people who are buying it for the first time. And if you are a first-time buyer then here are few tips which will help you in finding wonderful earrings for your sweetheart.

Here are some factors to consider for buying the perfect diamond earrings pair:

Consider the four C's first that's cut, clarity, color, and carat.

The 4C'S of a diamond are very important as it determines the quality and price of a diamond.

• Colour is the tint of diamond and today you can find many fancy colored diamonds but the white diamond is very popular and generally, most of the couples prefer a white diamond for their earring.

• The cut of a diamond is all-important. It is the cut that makes a diamond brilliant and beautiful more than any other feature. If dark spots are seen then the diamond has too deep cuts. If the diamond seems opaque then it has too shallow cuts. Diamond earrings with poor cuts appear dull and lifeless while the well-cut diamond earrings will shine brilliantly. Highly reputed and certified Diamond Earrings Suppliers in Maharashtra take care of this feature prominently.

• Assessing diamond clarity includes defining the number, size, break, nature, and position of these characteristics. Also, how these affect the overall appearance of a diamond. The GIA Diamond Clarity Scale has 6 sets to define, some of which are divided, for a total of 11 precise grades. It ranges between VVS2, VS2 …SI2, I2.

• Carat is the weight of your diamond earring. However, larger diamond studs have a more dramatic effect, but bigger isn't every time better. You should only take carat size into account where it concerns the price range you are comfortable with.

Why so famous?

With their superb designs, they appeal to many would-be grooms as the perfect offering to their bride-to-be. Many consider the round brilliant cut diamond to be the most versatile as it fits well into most types of jewelry like diamond earrings.

Where to get high-quality diamond studded earrings in India?

Many IGI Certified Diamond Earrings Exporters are there in the market from whom you can buy high-quality diamond earrings online.

Below mentioned are some of the reasons for their immense preference by the clients:

• They ensure that the clients' requirements are fulfilled on time and hold up to our commitment towards quality.
• Their workforce works diligently to satisfy the needs of our customers.
• They aim to expand the network by providing excellent products and services to other parts of the country.
• They also provide Pan India services to meet the requirements of the clients on a timely basis.